Our Pharmacists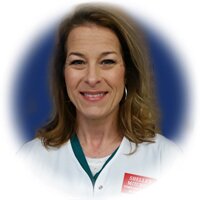 Pharmacist
Shelley Mitchell, DPh
Hire date: 1984
Shelley became a Pharmacist in 1996. She is married to Jerry Mitchell and has two sons, Colt and Ryder. She enjoys reading and baking. Gary Newberry is her dad.
Shelly earned a Bachelor of Science degree in Biology with a minor in Chemistry, a Bachelor of Science in Pharmacy and specializes in Hormone Replacement Therapy.
Her hobbies include following her two boys and their various activities. She also enjoys catching her niece's and nephew's various sporting events.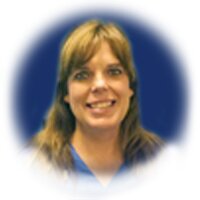 Pharmacist
Laura Johnson, DPh
Hire date: 12/2007
Laura is married with 2 kids and graduated from Rush Springs High School. She earned her pharmacy degree from SWOSU in 1996.
Laura is a sports fan and enjoys watching them – especially OU! She also enjoys spending time with her family.
Pharmacy Technicians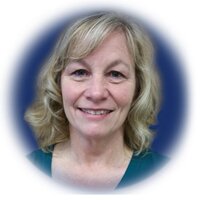 Anita Bickerstaff, Office Manager, Accreditation Specialist, Technician

Anita grew up in Marlow and lives in Duncan with her husband Kraig. She has 3 sons, 2 daughters and 8 grandchildren.
She has enjoyed her career as the office manager at Newberry and working with a staff of wonderful women!
Her hobbies include going to the beach with family and going on great ATV adventures in Colorado.
Carrie Blankenship
Carrie Blankenship resides in Rush Springs. She is the proud mother of three amazing children. Chyanne 23, Brett 19 and Cassie 17. Hobbies include spending time with friends and family. She likes to play basketball and watch her daughter Cassie play softball and basketball. She also enjoys reading and running when ever she can!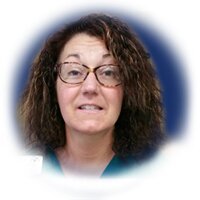 Tiffany Michelle Coberly

Tiffany is a graduate of Marlow high School and attended Vo-tech at Cameron. She works in our RX department. Tiffany is grateful on days she can sleep in and watch her son play baseball.
Megan Munn
Megan grew up in Rush Springs and is now a Marlow resident. She enjoys her job as a pharmacy technician, doing BAT and drug testing. She has two boys, Jayce and Payton. She loves to watch them play football and enjoy fishing anytime they can.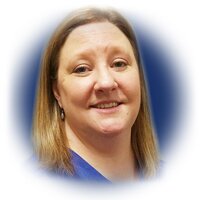 Lisa Ladwig

Lisa has been married to David Ladwig since 1999 and has a son, Kolby. Lisa was born and raised in Cement, She now makes her home in Marlow. She has been a certified pharmacy tech for 18 years. She enjoys spending time with her family and watching her son play sports.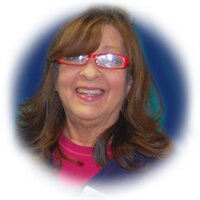 Debbie Wortham, LPN, Staff Nurse
Hire date: 7-24-03
Debbie lives in Rush Springs, Oklahoma where she raises chickens, doves and a dog named Lexie. She has 3 children, Matt, Chad and Molly and grandchildren. She attends Immaculate Conception Catholic Church and loves anything outside.
Debbie graduated from Bishop Dunne High School, Dallas, Texas and spent 2 years at University of Texas at Arlington. She holds an LPN Degree 2003 from Cameron/RRTC.
Her hobbies include gardening and being a member of Marlow/Duncan Patio Club.
Pharmacy Clerks
Audrey Campbell
Audrey is a graduate of Rush Springs High School and currently resides in that town with her boyfriend Logan Jordan. They share a home with two pets a dog named Zeus and a cat named Grimm. She aspires to be an ultrasonographer and in her spare time she enjoys reading, spending time with friends and family and working on house renovations.
Andrea McKay
Andrea has been married for 13 years to Jasen McKay. They have two beautiful healthy girls. Andrea went to Marlow Public School. She graduated from MHS in 2005. Andrea loves helping other and spending time with friends and family.

Madison Smith
Madison Smith resisides in Marlow. She attends Epic Charter School and will graduate this year. Her little sister is her best friend. She is 15 and we do everything together. Madison loves to spend leisure time with family and friends. Also, Madison loves lake time and shopping.