Skincare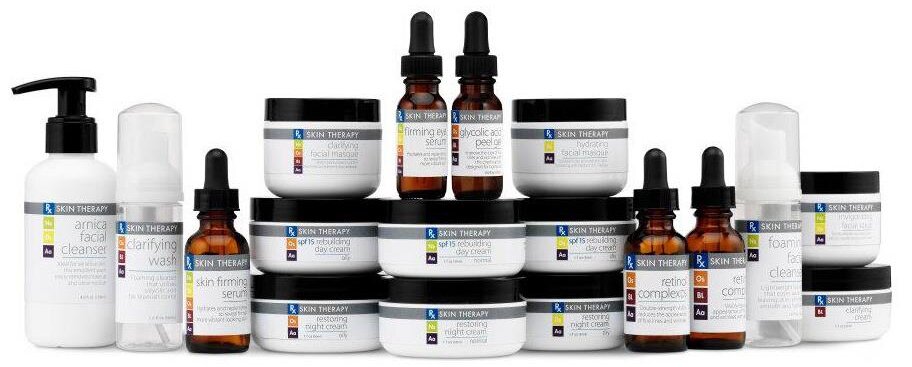 We carry the full line of Rx Skin Therapy
Pharmacist and creator of U.S. Cosmeceuticals, Kristen Riddle, Pharm.D., developed Rx SKIN THERAPY after years of compounding problem-solving products with patients and physicians. She began to manufacture the line when she saw significant clinical successes.
Rx SKIN THERAPY offers complete skin care regimens customized for your skin type. Our products are designed to cleanse, correct, hydrate and protect your skin. Today, the line includes 18 products intended to improve the appearance of aging skin. The line includes cleansers, facial masques and exfoliants, moisturizers, and anti-aging and skin-rejuvenation products.
Because the formulations are science-based and contain medicinal percentages of cosmeceutical ingredients and botanicals, the products are significantly different than most similar products, which often include only trace amounts of these expensive ingredients and botanicals. Our entire line is gluten free, but even those without gluten issues will love our products.
An Important Note About Our Products:
Rest assured that our products are cruelty-free and environmentally friendly. We never test on animals and manufacture with the environment in mind. All ingredients are eco-safe. Additionally, our products contain no irritating dyes or chemical fragrances.